Oceanic Pet Food is based in the heart of Lancashire, England and we pride ourselves on creating healthy and nutritious foods loved by both animal and owner.
As part of our philosophy we also aim to be a responsible manufacturer, procuring our raw materials including fish from responsible sources, helping Oceanic to be an environmentally friendly brand.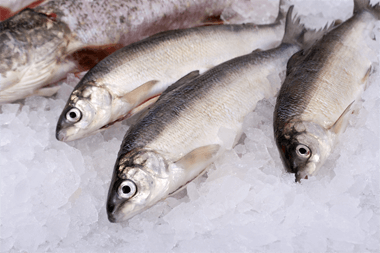 At Oceanic, we wanted to create nutritious and tasty pet food and treats, using high quality ingredients that appeal to both dog and owner. With this in mind our nutritionists have carefully selected recipes that include all the best ingredients and supplements to create a healthy, balanced diet.
Rich in fresh fish, cereal free and containing natural ingredients to aid in brain and muscle development, healthy skin and coat, joints and digestive health, Oceanic is a natural choice for owners wanting to care for their pet, and a delicious complete meal for dogs.
Oceanic is a super premium range of complete dog foods and treats rich in fresh fish, known for its numerous nutritional benefits as well as being extremely appealing to dogs. Made without cereals, meat protein and soya and with no added colours, no artificial additives or preservatives Oceanic is hypoallergenic, ideal for dogs with food sensitivities.
Why is fish such a fine ingredient?
Fish is a very good source of omega oils and natural minerals which have many wonderful properties, most commonly known to enhance a dogs coat condition and reduce dry and itchy skin. The omega rich, oily fish used in Oceanic has been linked to an increase in brain and eye development, helping dogs stay alert and focussed. Omega can also aid with joint mobility, acting as an anti-inflammatory to soothe aching joints.
Fish is a highly digestible protein compared with other sources including meat and dairy products. While these other proteins are not bad for a dog, they have a lower level of digestibility which may lead to health complaints and discomfort. Fish also contains low levels of saturated fat and sugar making it suitable for all breeds and life stages of dog and ideal for those with poor or slow digestion.
Dogs love fish - the taste and the smell!
Dogs will therefore love the aroma and flavours in Oceanic food and treats giving them a healthy, nutritious meal that they will want to eat day after day.